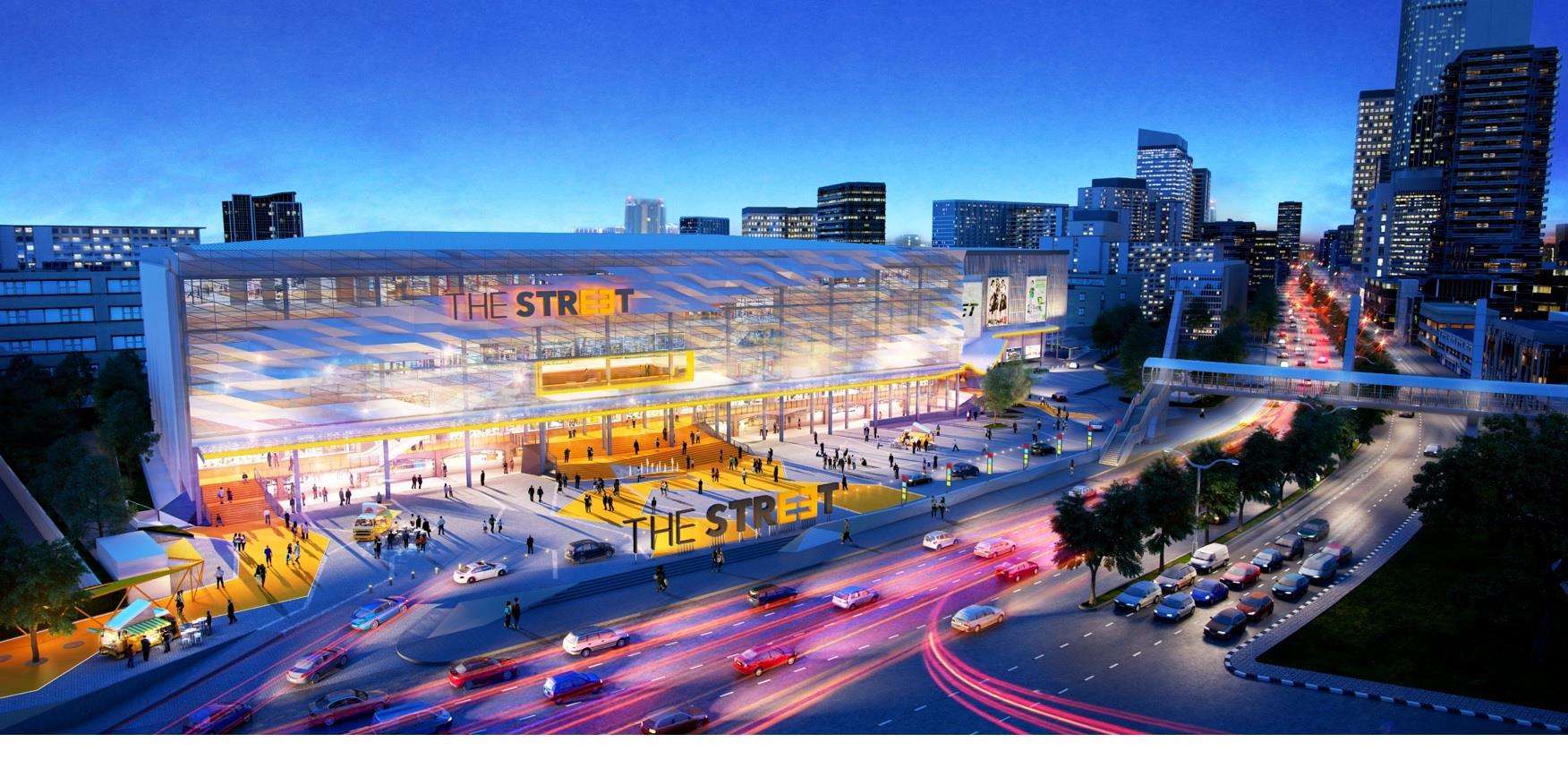 I keep joking that I now live in 'The Street' – a recently built mall near the Thailand Cultural Center subway station in the Din Daeng district of Bangkok. While living might not be the right term, it's definitely one of my favorite working locations. I do have an office, but mostly I work from coffee shops, food courts, libraries and other conveniently located places featuring air conditioning and tables.
Part of the reason is that I found moving work locations every two hours keeps my mind fresh and keeps me in the flow when it comes to writing and other high-focus tasks. Due to a diverse range of suitable coffee shops and food locations, 'The Street' is perfect for this kind of roaming work behavior.
Combine this with having scouted out the best deals for a healthy breakfast, decaf coffee, fast internet and vegetarian food, and I feel like a clam at high tide. Since I wouldn't mind some coworkers, I'd like to share some of my top recommendations to work locations, break locations and infrastructure.
Work
Holy Crepe: A crêpe café on the 2nd floor of 'The Street' where I've never actually ordered a crêpe (though based on what I sampled at the counter, these are actually delicious). My main reason for going here is that they offer good WiFi, power outlets and very good lattes for THB 50.
Cafe Amazon: Owned by PTT, this chain started out as a coffee shop chain at gas stations around the country. This branch is on the fourth floor next to the food court. Their 'fresh latte' gets made with actual milk (as opposed to sweetened condensed milk otherwise used) and clocks in at THB 60.
Starbucks: The only Starbucks I know of with actual meeting rooms. If you order six food and drink items, you get to use one of the two meeting rooms free of charge for five hours. Reservations are required for those though (phone: +6621211856). Starbucks is the only place in the mall serving decaf coffee. It's open from 7am to 10pm.
Hollys: One of two 24-hour coffee shops that are open at the time of writing. Very popular with the Bingsoo crowd in the late evening hours. A good choice for when Starbucks isn't open yet (or anymore). Prices are a bit higher than Starbucks, but seating tables are a bit more conductive for 'desk work'.
Burger King: Wait, what? Probably not the place most people think of when getting work done. Burger King has a special offer on iced lattes. Probably not everyone's cup of tea (or coffee), but I like their group seating area, and it's open 24 hours.
Free-Standing Desks: The Street has a number of free-standing desks throughout the mall, mostly on the third and fourth floor of the mall. Since the mall isn't entirely filled, there is also the odd occasional empty shop that gets filled with chairs and desks, so a walk-around can often find you a good spot.
Breaks
Food Street: I only ever eat at the vegetarian food stall here, which has about the same selection (and taste) as the vegetarian stall in the EmQuartier food court (except it's THB 20 cheaper). A plate of rice with three choices of vegetables will set you back THB 50.
Salad Selection: A decent salad place that currently runs a promotion that gives you a free chicken salad (THB 99) with every salmon salad (THB 139) you order.
Took Lae Dee: A 24-hour restaurant that's part of Foodland in the mall's basement. My personal highlight here is a tasty American breakfast (especially the scrambled eggs) that they serve for THB 62 during happy hour (5.30am to 9am) or for THB 79 for the other 20.5 hours of the day.
Fourth Floor Restaurants: A lot of places in The Street are struggling to attract customers, so deals like 'buy 1 get 1 free (or at half price)' are pretty common. Salad Selection mentioned above is one of them, but there are also sushi places and other restaurants running similar promotions.
Infrastructure
Internet is quite convenient in 'The Street'. The mall offers free WiFi that you can pick up at the information counter. Downside is that it's only a one hour coupon. A more convenient option is to get a WiFi subscription from DTAC or AIS: these start at THB 69 per month and give you unlimited WiFi in all parts of The Street as well as several other malls. AIS has a store in the mall; for DTAC, you'll have to pop over to nearby Big C. You can pick up a prepaid SIM, upload a balance and then set up a WiFi plan. The password you receive can be used directly on your laptop (so you don't actually have to use the SIM in your phone after signing up).
Power plugs are very liberally spaced throughout the mall. Starbucks has the highest density, but Holy Crepe has the cheapest coffee while still providing access to a power outlet. The open areas of the mall also have plenty of power outlets, some even next to one of the numerous free-standing desks.
Nearby
Part of the attraction of The Street is that there are few cool options nearby.
The area is definitely one of the up and coming neighborhoods in Bangkok. If you're looking to stay longer than an afternoon, there is an abundance of accommodation in the back alleys of this residential neighborhood of blue collar employees and local office workers.